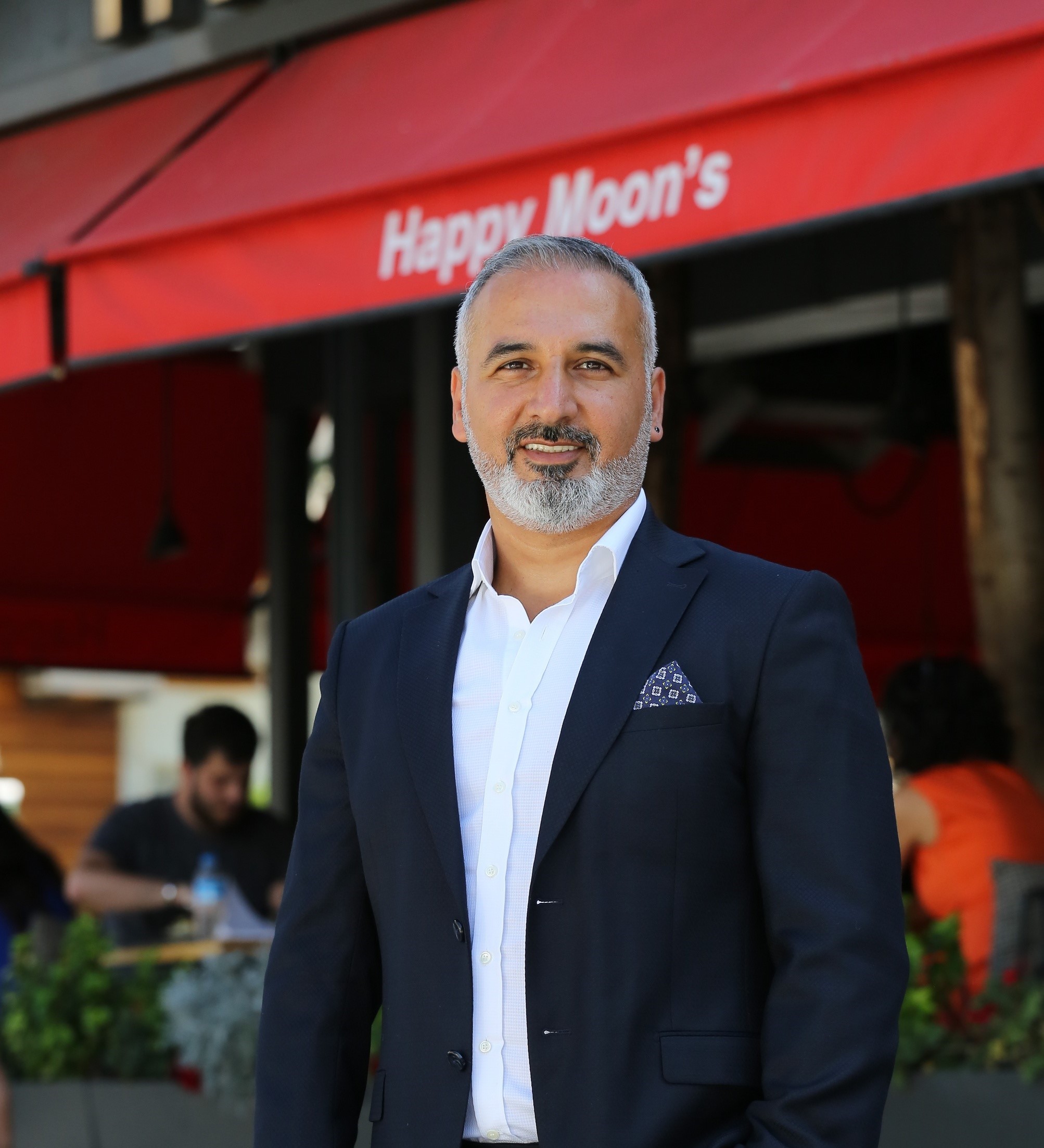 Initially, we were so popular on Asian coast that our branches did not fit in Baghdad Avenue. Now, we became a Turkey-wide brand with 53 branches all around the country.
As Happy Group, our story started exactly 24 years ago. I piled up vast experiences out of my variety of responsibilities in food & beverage sector along the years. Based on that I took the initiative for my dream in 1999 and after 2 years of search for the right place I decided to open my first branch in Kadıköy-İstanbul.
My priority was to be the restaurant that comes first in mind as each customer became a regular visitor after the quality service and the delicious food in which we believe that they deserve in our restaurants. Our strategy was based on big portions, fast and quality service. These luxury considered concepts were in reach of every single person as we provided them in reasonable prices outcame through years of process management experience. As a result we have been loved so much that we opened second and third branches and could not fit in the Bağdat District in Anatolian side of İstanbul. With our customers' highly appreciated interest and support we have become a nationwide chain restaurant with 53 branches. In additiıon to Happy Moon's brand we have established İkon, No:54 Kebap&Steak and Bob's and transformed our structure in to group of companies.
Now I continue my journey with a family of 2.500 members. We continue to grow as an international chain restaurant with the effort of my team mates. Despite how big our dreams and goals unfold still customer experience and therefore satisfaction will continue to be our top priority. 

Happy Group Founder & CEO
Hüseyin Aymutlu
OUR VISION
Our vision is to create a branch network that can manage itself by further strengthening the emotional bond of our customers through our structure that we continuosly develop in our management and business.
OUR MISSION
Our mission is to apply the concepts of accessible price and luxury to our business and to serve our meals to all our guests as soon as possible and in their most delicious form without compromising on quality, hygiene and fresgness, and to make them fell comfortable and sincere as at home.